Recent Releases
---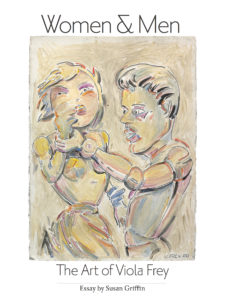 Best known for her large-scale ceramic sculptures, Oakland artist Viola Frey (1933-2004) was a central figure, along with Robert Arneson and Peter Voulkos, in cracking the barrier between art and craft. Frey, whose work is represented in more than seventy public collections, also produced stunning paintings, drawings, and photography. This book offers an intimate opportunity to consider Frey's artistic career and distinctive exploration of power and gender dynamics. An essay by Susan Griffin brilliantly explores Frey's life and work.
128 pages. Full color. $20.00
Available now.  Order from our shop.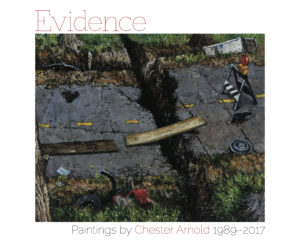 For the past forty years, Bay Area painter Chester Arnold has grappled with the prospect of making relevant narratives on canvas, exhibiting his results extensively and often. His work often reflects a political consciousness encompassing many aspects of contemporary life. Arnold's masterful paintings connect with traditions of empathy and idea driven art. This wide ranging collection surveys works from the past three decades, investigations rich with humor, penetrating visual commentary, along with a fierce love of the natural world and the Art of Painting. Brief texts, derived from conversations, describe many of the concerns that have driven Arnold's prolific career.
128 pages. Full color. $20.00
---
Our Richard Diebenkorn Collection

Richard Diebenkorn: Still Lifes And Landscapes, is the final book in a set of three monographs featuring work by the master California painter. This sumptuous collection of the artist's works is published by Kelly's Cove Press, in conjunction with the Richard Diebenkorn Foundation.
Still Lifes and Landscapes is 128 pages and features 101 color reproductions. It is available for $20.
Abstractions on Paper

and

From the Model are small books — not catalogs but something far more intimate, like a piece of the artist you can hold in your hand. That's the point, of course, for the material they bring together operates in similar fashion, drawing us ever closer to the page.
---
Browse Our Full Collection