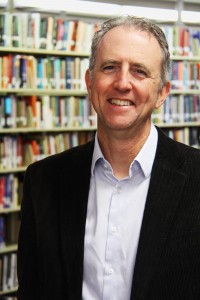 Ken LaZebnik writes for television, film, and the theater. He shares story credit with Garrison Keillor for director Robert Altman's last film, A Prairie Home Companion (2006). LaZebnik wrote the Lionsgate film Thomas Kinkade's Christmas Cottage, released in 2008, starring Peter O'Toole and Marcia Gay Harden. His television writing has ranged from over twenty scripts for Touched by An Angel to writing for Army Wives, Providence, Star Trek: Enterprise, and the new series on the Hallmark Channel, When Calls the Heart.
LaZebnik's plays have frequently premiered at Mixed Blood Theatre in Minneapolis, directed by founder and artistic director Jack Reuler. Their most recent collaboration was On the Spectrum, which premiered in November 2011, received a Steinberg/American Theatre Critics Association New Play Award citation in 2012, and had a successful run in 2013 at the Fountain Theatre in Los Angeles. Other plays by LaZebnik that have premiered at Mixed Blood include Vestibular Sense (2006), League of Nations (2002), and Calvinisms (1988).
LaZebnik wrote three PBS specials for the series In Concert at the White House that were filmed in the East Room. These featured such varied performers as Broadway stars Patti LuPone and Jennifer Holliday and country star Toby Keith.
LaZebnik's play Rachel Calof, adapted from the memoir of a Jewish homesteader in North Dakota, is a one-woman show starring Kate Fuglei. His play for young audiences, Theory of Mind, commissioned by Cincinnati Playhouse in the Park, has also been produced in Minnesota, Hawaii, and Michigan.
He lives in Los Angeles with his wife, Kate. Their son Jack graduated from West Point, and their younger son Ben attends Columbia University.