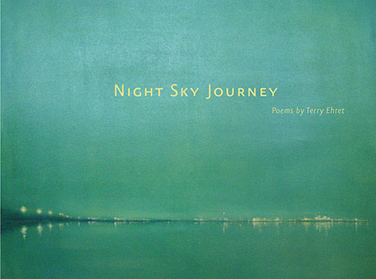 Night Sky Journey begins with an invocation to the voices of creation, lodged inside ancient carved stones, and ends with a sequence of sonnets inspired by Colorado's San Juan Mountains. Framed by these landscapes, the poems move through many worlds: real, remembered, and imagined. In the garden, the dead step easily into the autumn air, a brass doorknob in Paris opens to a parallel world, the letters of the alphabet turn back into cryptic images, and the Time Lady goes on "shaving the edge off eternity in ten second increments." And yet, these poems are very much of this world, rich in memory and sensual pleasures, rooted in personal history and the vastness of geological time.
'How much of what supports us we never see!' Terry Ehret's moving collection of poems, Night Sky Journey, traces the emergence of poems and of the self from the unconscious, dream, and memory, locating each creation in a variety of compelling landscapes and experiences. This collection chronicles its own journey of creation, the line between the material world and the inner one faint and ultimately intriguing." — Forrest Hamer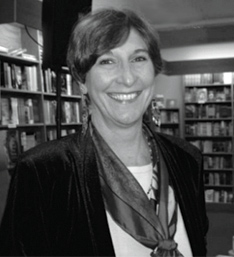 Terry Ehret has published three collections of poetry: Lost Body, Translations from the Human Language, and Lucky Break. Her literary awards include the National Poetry Series, the California Book Award, and the Pablo Neruda Poetry Prize. She is the cofounder of Sixteen Rivers Press, a Bay Area publishing collective. From 2004 to 2006, she served as the poet laureate of Sonoma County, where she teaches writing.